FULFILL YOUR MOTORCOACH & TRAVELER NEEDS
Look no further than John Hall's Alaska as your primary partner for motorcoach charters receptive services, custom itineraries, group, and Alaska travel needs.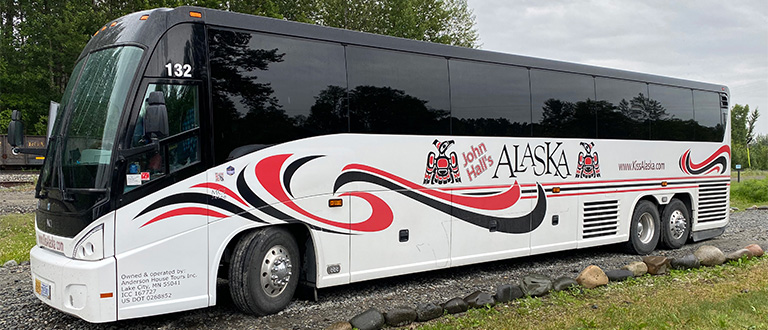 VALUE OF PARTNERSHIPS
We value your reputation as much as our own. As your partner, our goals are to make you shine and deliver an experience for your clients that nurtures their loyalty to you and our partnership together for years to come.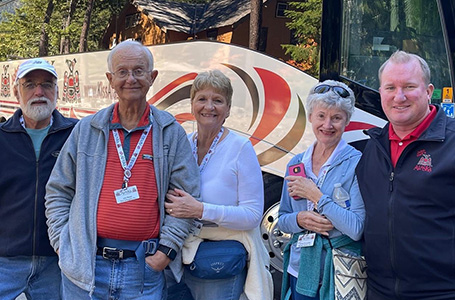 CUSTOMIZATION & PERSONALIZATION
Your needs are unique, and when combined with our expertise, we create and deliver services and programs that excel beyond expectations. Making it yours is our specialty.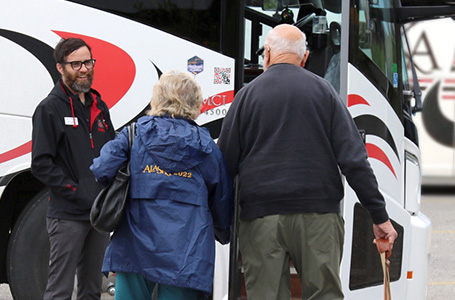 WE GO THE DISTANCE – IN MILES & SERVICE
Covering more of Alaska than any other operator, but also leading the industry when it comes to service, quality, knowledge, and taking guests to places few ever see.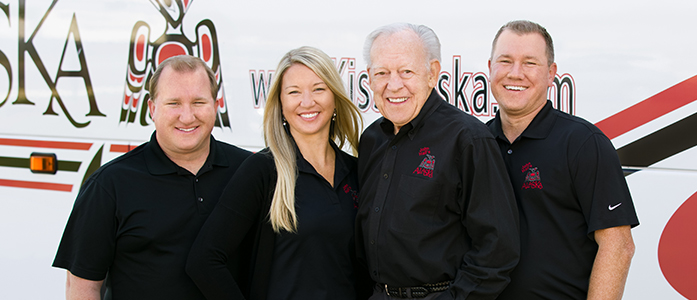 Family-built, owned, & operated
A luxury tour operator with 40+ years of experience providing motorcoach charters, custom itineraries, receptive, group, and Alaska travel services.