LUXURY MOTORCOACH TRAVEL
How you travel matters, and when we say we go the distance, we mean it. Tried and true, John Hall's Alaska offers a luxury ride. When your logistical needs require traveling by road, our fleet of customized MCI luxury motorcoaches is the best there is in all of Alaska. If you require professional staff along with the motorcoach – who act and dress accordingly – our expert staff remains the most experienced in Alaska motorcoaches. We are hard to beat. The spacious build of each of our motorcoaches features amenities that enhance rider comfort, beverage galley options, and an already high level of service:
Extended legroom with motorcoaches limited to 44-48 capacity seating
Restrooms
Flat-screen TVs
Surround sound
Alaska/Yukon libraries
Keurig coffeemakers
Complimentary water, coffee, tea, cocoa, and cider
Most seats include 110v power outlet for charging electronics (to ensure guests never miss out on the unexpected opportunity to snap a photograph or record some video
Plus, our fleet employs the latest in emission-reducing technology
Motorcoach Charters
Whether your transportation needs are for the long or short haul, over the course of several hours, days, or weeks, John Hall's Alaska is up to the task. We provide services for:
Corporate, private, or sports event
Airport transfers
Cruise ship transfers
Customized itinerary
Large and small groups
When considering your long or short haul motorcoach needs, we can handle them. At John Hall's Alaska, we can accommodate any group size. Our rates are competitive and include the vehicle and the driver, and additional staff and amenities can be priced in. Our staff is reliable, professional, and courteous. If you prefer to use your own guides, that is an option as well. But first and foremost, our customer service is above and beyond – we go the distance.
Our Fleet
Luxury Motorcoach (42-48 passenger max)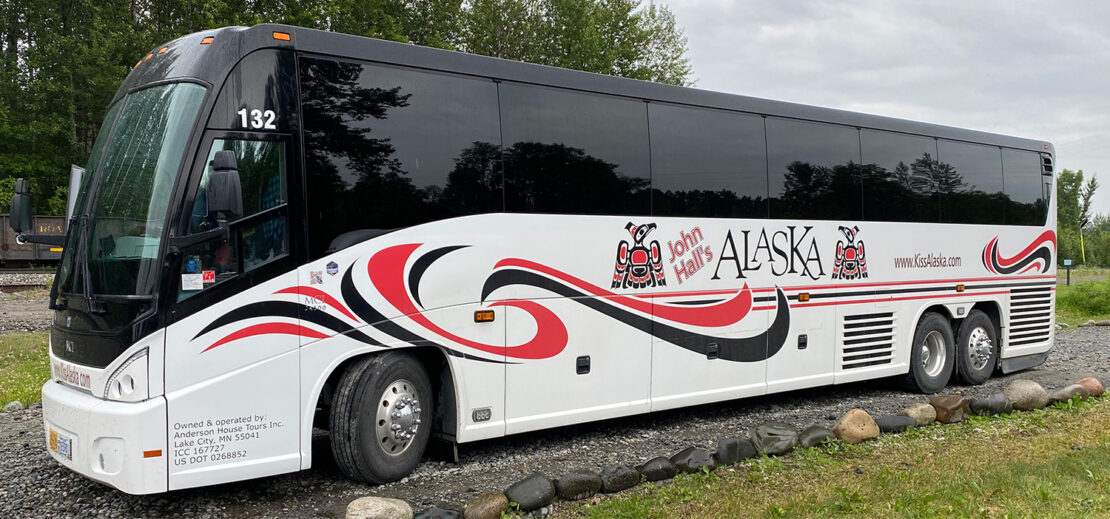 SUV Transfers (6 passenger max)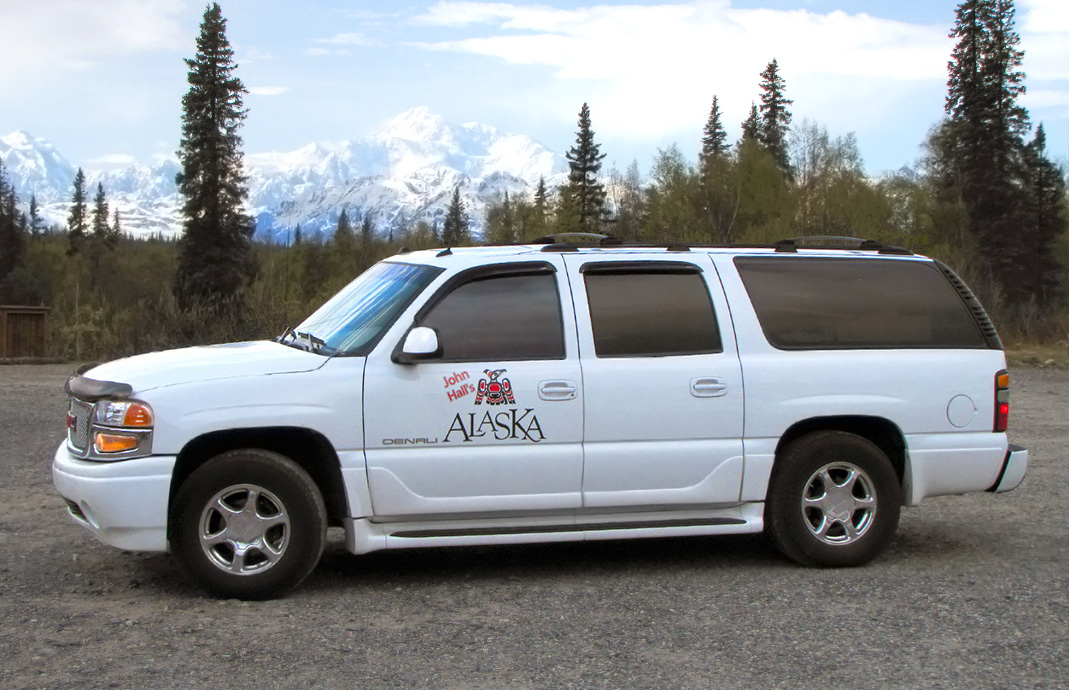 Sprinter Service (11 passenger max)